Log in
Start Dating a Single Mom or Dad Without Neglecting Kids
Sign up for free!
Log in if you're a member
Safe to use
Artificial intelligence watches over this single mother dating site and solves potential threats without putting members or data at risk. Flirty photos on chat are encrypted. No one can intercept them.
Understanding community
People on DatingForParents understand kids come first. They're parents too. Nobody on the site gets upset if you don't answer immediately or you have to reschedule a date.
Easy to meet matches
Advanced matchmaking connects compatible single parents quickly. Manual search filters help every mom and dad pinpoint only the best of the best. Just don't be shy to send messages.
These People Realized Dating As a Single Parent Is Possible

I've heard about single-parent dating sites before but didn't care because I was busy taking care of my child. Dating people without kids wasn't an option, so I joined DatingForParents to meet a decent dad. I had to hire a nanny five days later! But I'm a lady; I need love.

Being a single mom ain't easy, but finding local dads isn't a problem. This dating site for parents helped me get a date after six years. Whenever I have free time, I chat with dads online. Love still didn't catch me, but I'm happy because I'm dating again.

Childless men don't like dating women with kids. I couldn't find a decent man before joining this local parent dating site. It wasn't difficult to find the first potential match. We went on three dates, but it didn't work. Luckily, I found love with the next dad from the site.

Having two kids, a job, and a dog was too much until I met women from DatingForParents. After a week of chatting, I went on a date with one mom from the website. These women are super-humans; they balance everything. Now, we're planning to introduce kids to each other.


What Makes a Dating Site for People with Kids Good
Parents need help with finding perfect matches the same as anyone else. Still, sites for moms and dads are a bit different than regular dating services. Everybody on the best dating site for single parents has kids. They know a single mom dating a single dad can't happen unless kids are safe. Because of that, there's no pressure, so people take time and find real love on DatingForParents.com.
This dating service for single parents has features for speeding up the matchmaking process. But a like-minded community isn't enough. And moms and dads need every second they can get.
Meet Single Dads from the US Seeking Serious Relationships
Finding love is the goal of every dad on this single father dating site, but kids still come first. It's easy to find chatting topics with other parents. That's why DatingForParents members bond sooner. Almost every single dads dating site helps an average immature dad get casual dates. DatingForParents does something else. We understand what responsible parents need.
Love. The reason why parents sign up for this service is to find love. Connecting with high compatibility matches is more important than meeting people seeking flings. Dads on the site want to meet moms to wake up with them for years. Not for just one night. Be that lady.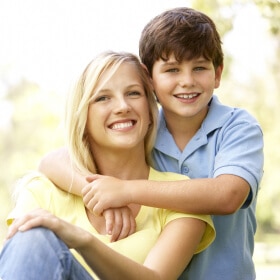 Meet Single Moms from the Area after Creating a Free Profile
Many single dads and moms are sick of being alone and taking care of everything. That makes both sides think about meeting someone new, but people often don't take action. Kids are more important. Love will happen when it happens. And the rest of those things lonely parents say to themselves are the past now. At least for dads who know where to meet single mothers looking for love.
When a single mom looking for a man joins DatingForParents, she's ready to start a serious relationship. Of course, it doesn't just happen. A bit of effort on the single mom chat is mandatory. Every mom already got burned, so they need more time to start trusting someone. But if you can offer as much as an average DatingForParents dad, and you can, this is how your path on the site will look:
free registration and free profile creation
browsing local moms
chatting with moms from the area
going to first dates with hot moms
realizing you've found your perfect partner
Find Local Single Moms and Dads on DatingForParents.com!