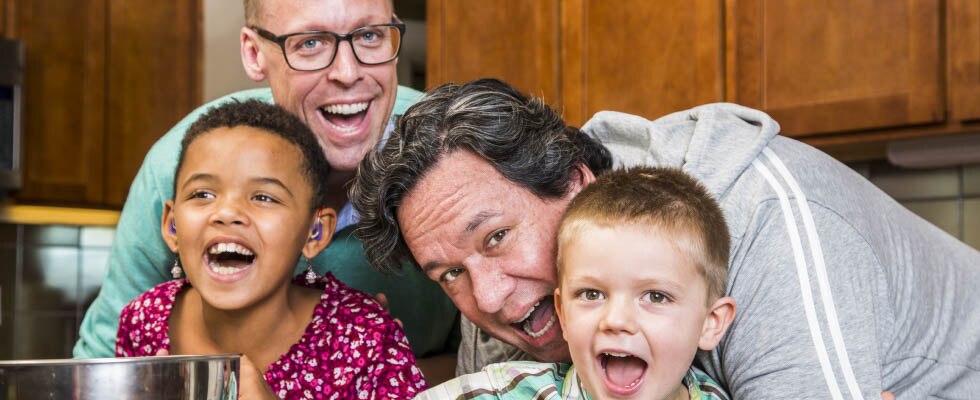 Dating Made for Gay Old Dads Seeking New Dates
Who said that gay older dads have to forfeit their love life because they're considered too old to date? We believe that everyone deserves the opportunity to find true romance. Regardless of whether you're a dad, gay, old, or all three, DatingforParents brings together that perfect mix of features and singles looking for romance. Regardless of whether you're someone new to the world of dating or a single gay dad who has often dipped their toe into the matchmaking services, our platform is going to blow your mind.
Where else can you discover thousands of easy-going and active gay single dads in one place? We're confident that our platform for single gay dads has it all, and who is to argue. Once you join and explore what's on offer, you'll instantly realize that it's easier than ever before to meet a single dad. For many, taking that step into the world of dating can seem daunting. Perhaps past experiences have left you wanting to bury your head in the sand. Maybe you feel as though nobody will want you, but we say forget about all of that. It's time to draw a line in the sand and begin searching for single gay fathers the right way.
Living a life of loneliness won't be an option once you realize what's waiting for you out there. Whether you're a young or mature dad, we believe that having control of how you date is going to be a game-changer. You can chat with singles at a convenient time, browse profiles when you have a spare few minutes and respond to messages instantly. All of this puts the enjoyment back into meeting new people, regardless of how confident you might or might not be. A plethora of diverse and intriguing gay dads are keen to meet you. So, don't wait around for fate or luck to step in. It might never happen unless you take control and begin looking for love in a way that's proven to work.
Get Close and Personal with Gay Mature Dads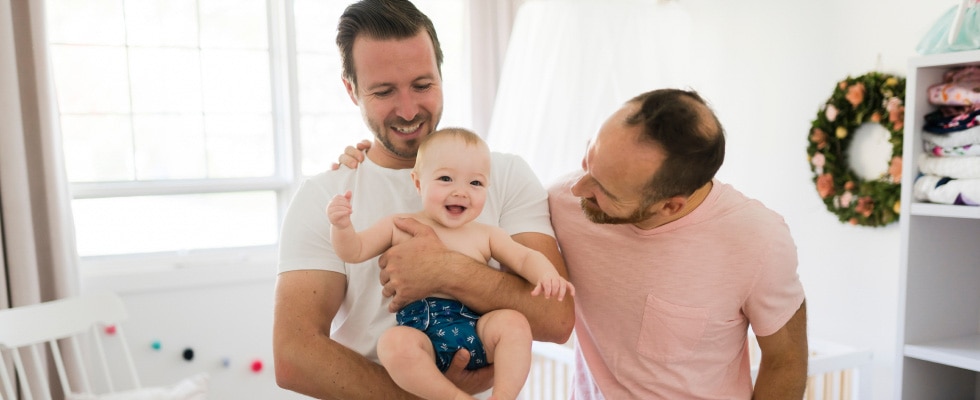 Traditional dating can leave you feeling exposed. It pushes you into situations that simply leave you wanting a hole to appear and swallow you up. These situations are nothing more than forced and awkward, but they can be different. If you're a single gay man or black single parents, then DatingforParents promises to change it all. We're ripping up the rule book and giving our members the opportunity to date gay guys and dads without the fuss.
It's a no-nonsense approach to dating that's working for thousands of gay dads just like you. Don't allow anxiety and nerves to cloud your judgment. Let online dating help you take a cool and calm approach to meeting a single gay dad because this is where things will really begin to change for you. The chat rooms, the countless profiles waiting to be explored, and the friendly members make for a perfect experience. Gay mature dads are keen to enjoy fruitful conversations without the pressure. All of which leads naturally and seamlessly into dates that could become something more.
Not everyone has the confidence to date, but DatingforParents works for all. Whether you're dating for divorced singles just like you or someone completely new, it's all waiting for you right here. You've nothing to lose but much more to gain by joining our service.
Enjoy Some Gay Single Parent Fun and Frolics!
Being a gay single parent opens doors to new possibilities. Thousands of single gay men, some with children and others without, want to connect with you today. If you don't believe us, then now could be the time to see for yourself. No matter what your background might be, you won't be judged as our members take you for who you are. This means that having fun and exploring the excitement of online dating becomes a breeze.
No longer do you have to hide in the shadows or miss out. It's about looking for single gay guys in the right way. By adopting the correct approach, gay older dads are ready to mingle, and that's why our service is embraced by single parents in Sand Francisco. Don't continue listening to the success stories of friends who have met someone online. You've got to make the right move, and that next move should be signing up at DatingforParents. You'll love the chance to meet new people, and with plenty of opportunities waiting for you, you're certain to come back for more. We're the reason why people like you are finding love each and every day, so what are you waiting for?